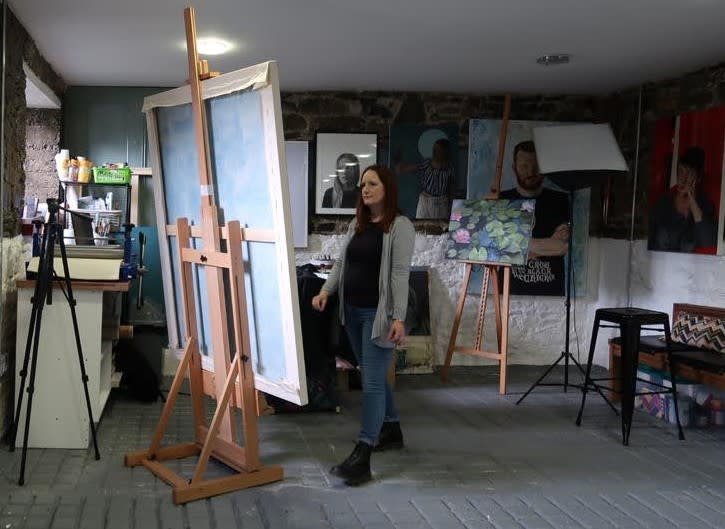 My Story
My name is Niamh Curry and I am a painter. I mostly work with oils and charcoal but occasionally use watercolour and coloured pencil. I have a passion for portraiture and I have recently developed a keen interest in still life painting, focusing on objects that spark memories and connections.
I also enjoy abstract art and I have started to incorporate both abstract and traditional style painting in my work. I like to play around with light, colour and form, exaggerating shadows to create interesting shapes and compositions.
Art has always been a big part of my life. I grew up surrounded by art. My Father was an art teacher and an avid landscape painter who taught me some of the skills that helped me to develop my own unique style.